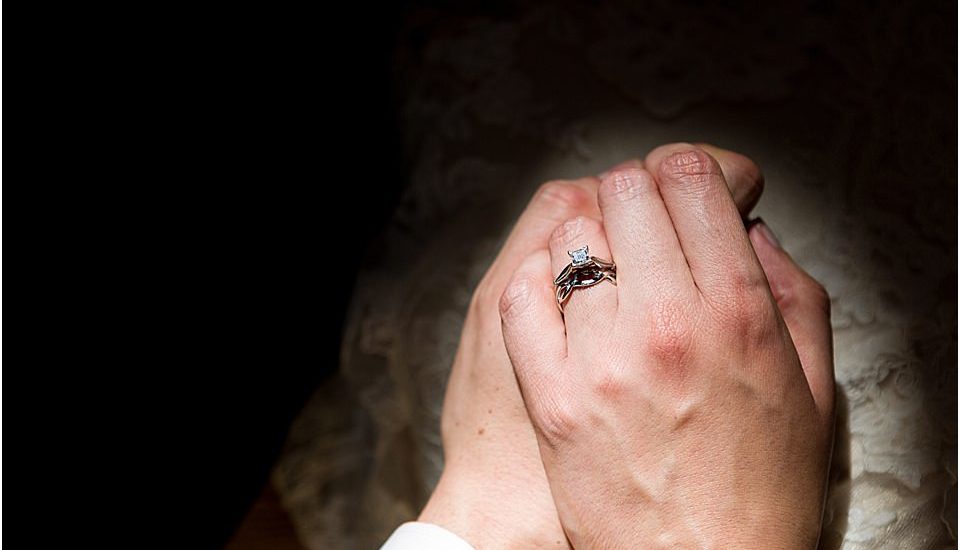 Sacred Heart Catholic Church Wedding
Dan and Kate are a really chill couple and their families are great, too. Those two love birds had their Sacred Heart Catholic Church wedding in La Plata, MD in August, during one of the heatwaves that swept through mid-Atlantic. But the heat didn't affect the love joy they shared with one another as they said their vows. It also didn't affect their sense of humor either.
They tricked us during the usual moment of "the kiss" and instead gave each other a friendly yet business-like handshake before God and family. I was the secondary photographer for Jessica Nazarova Photography and we looked at each other with surprise after snapping a dozen or photos of the moment, expecting a staccato rendition of a kiss. I've been doing this for years and this was the first time I've seen a handshake between the bride and groom. Ever.
Everyone laughed and Jessica and I thought it was pretty funny, too. From now on, I'll be ready for a handshake at a wedding.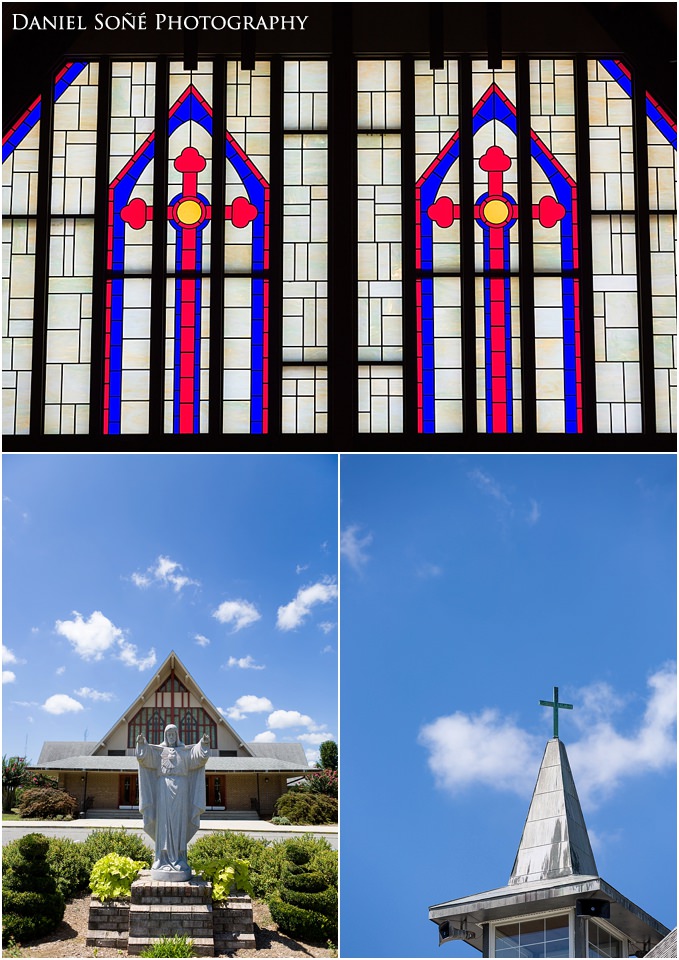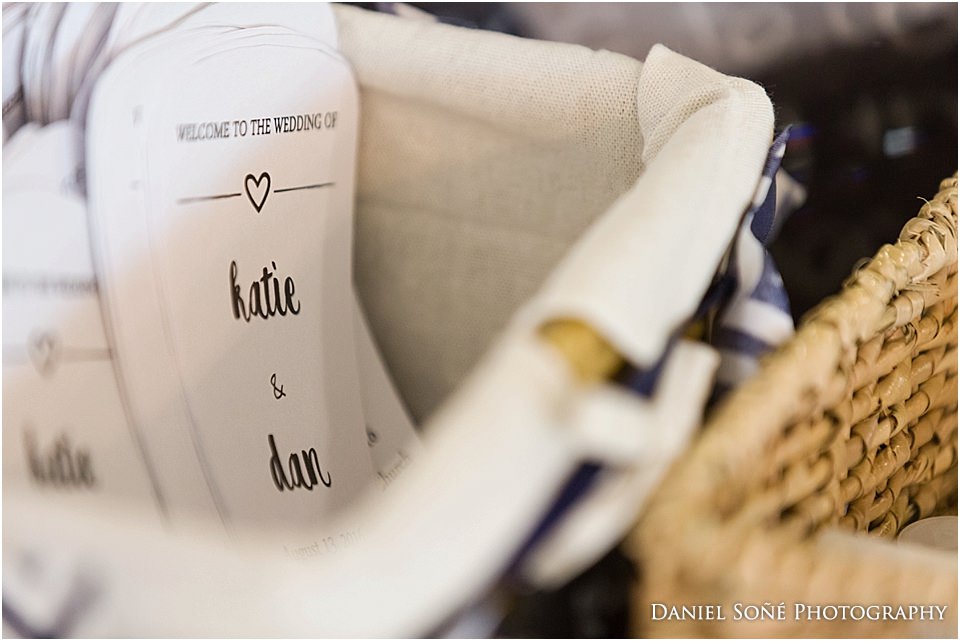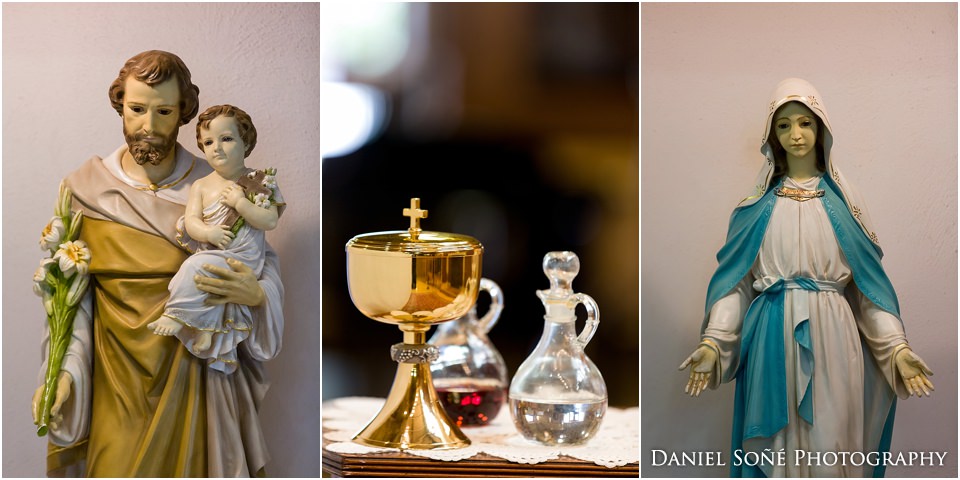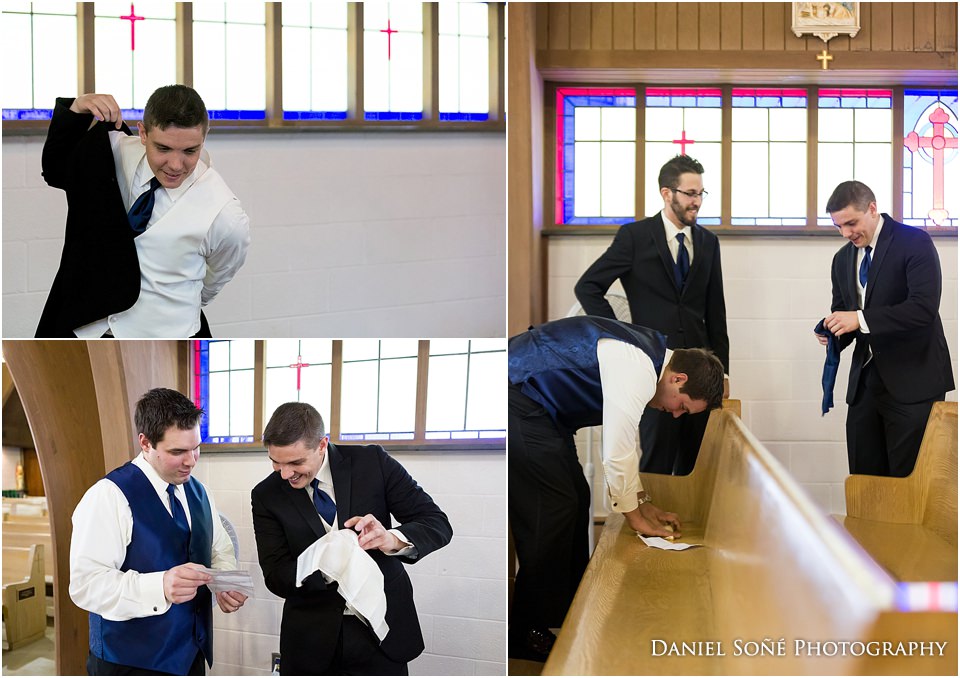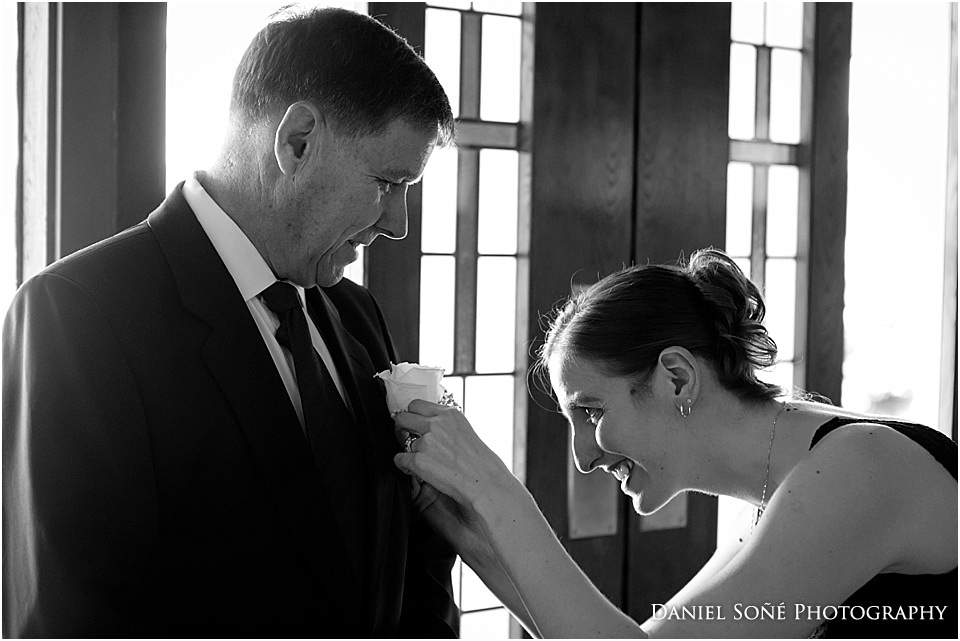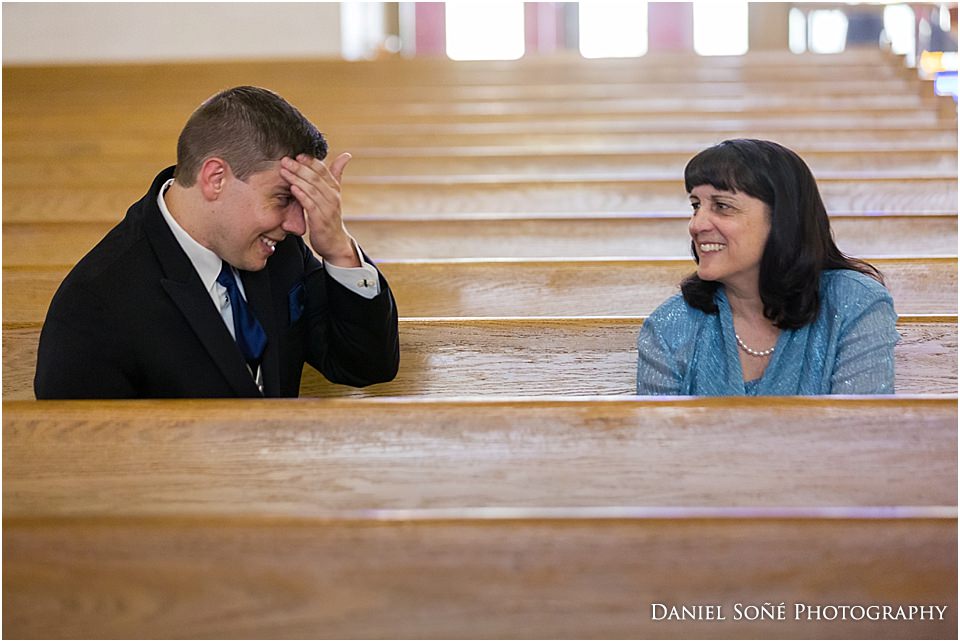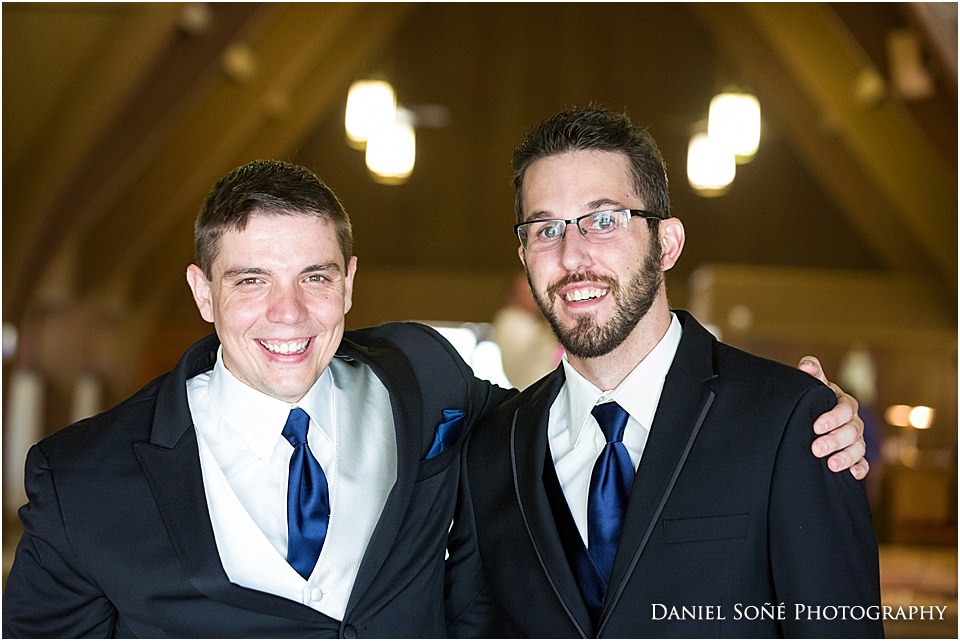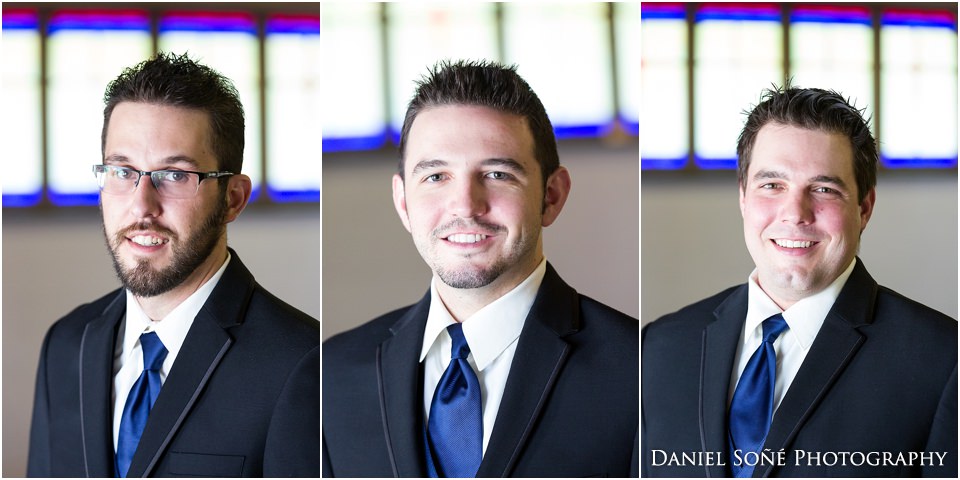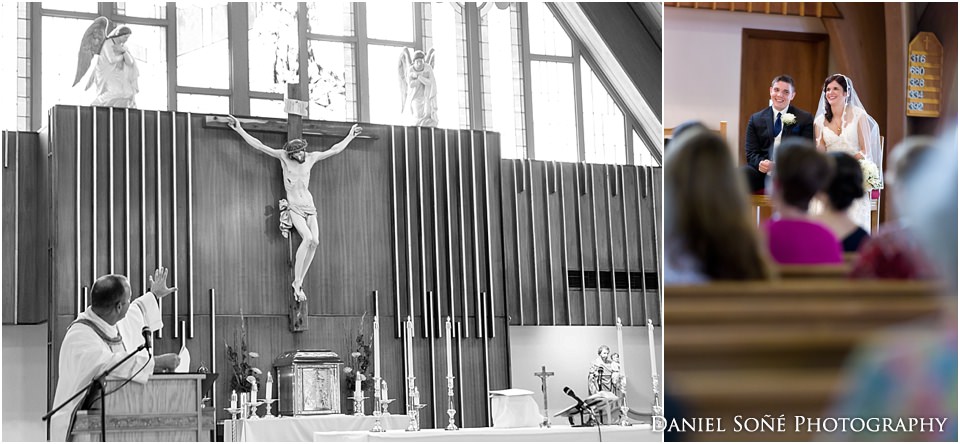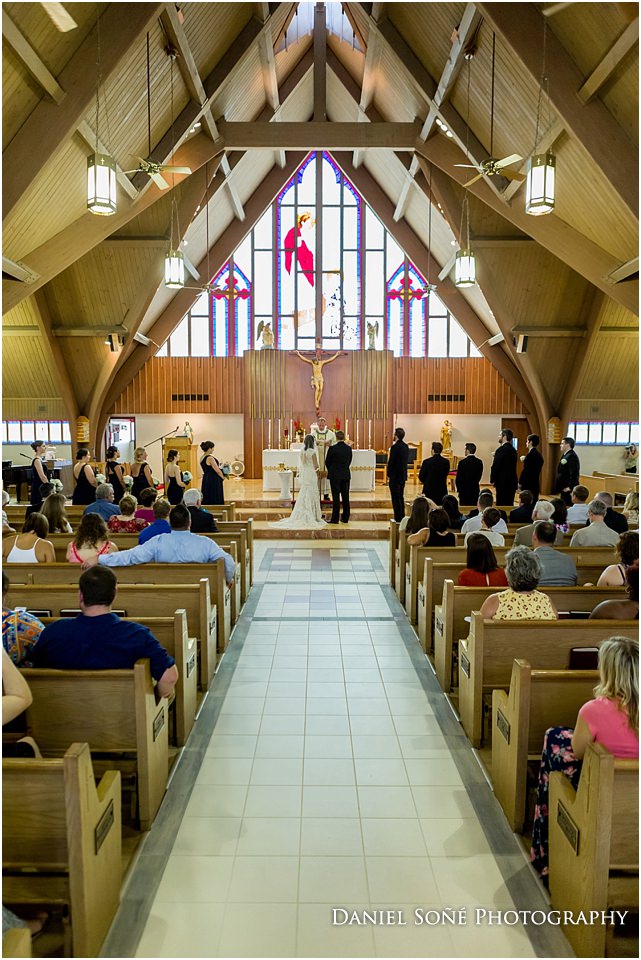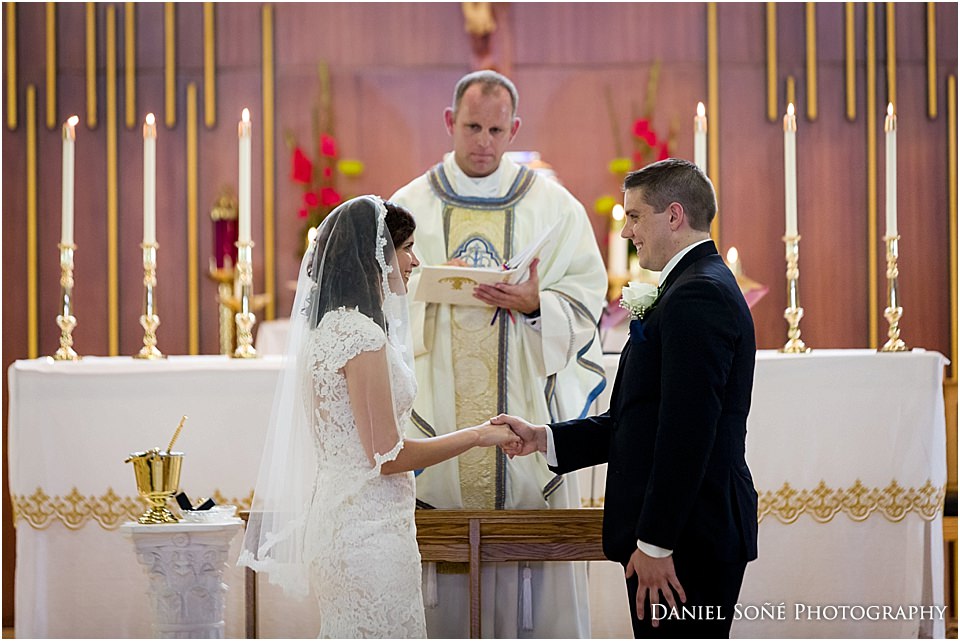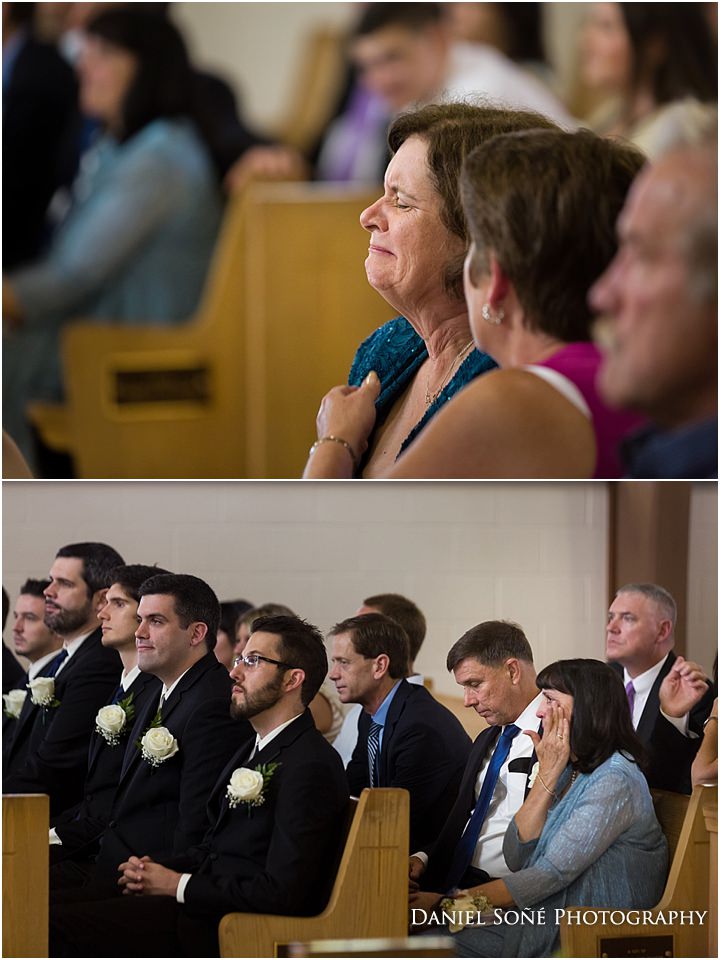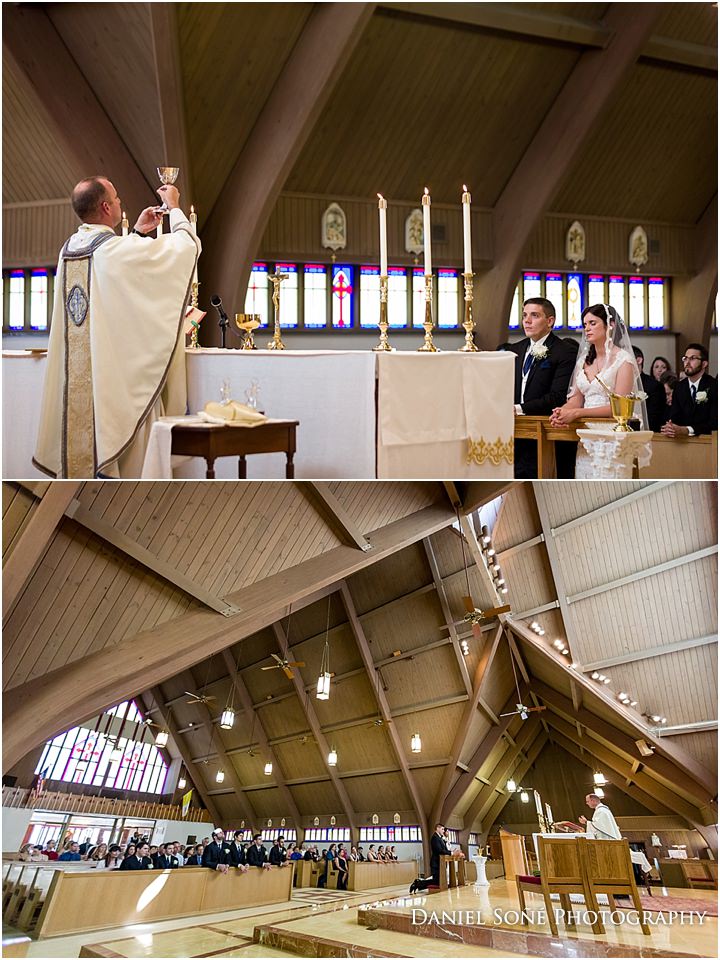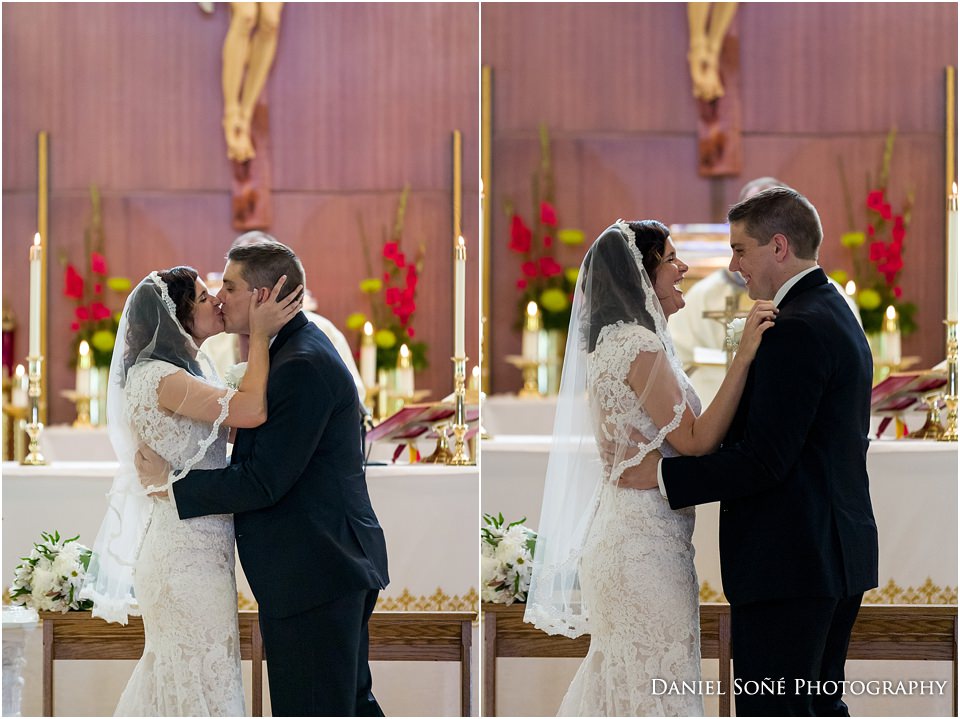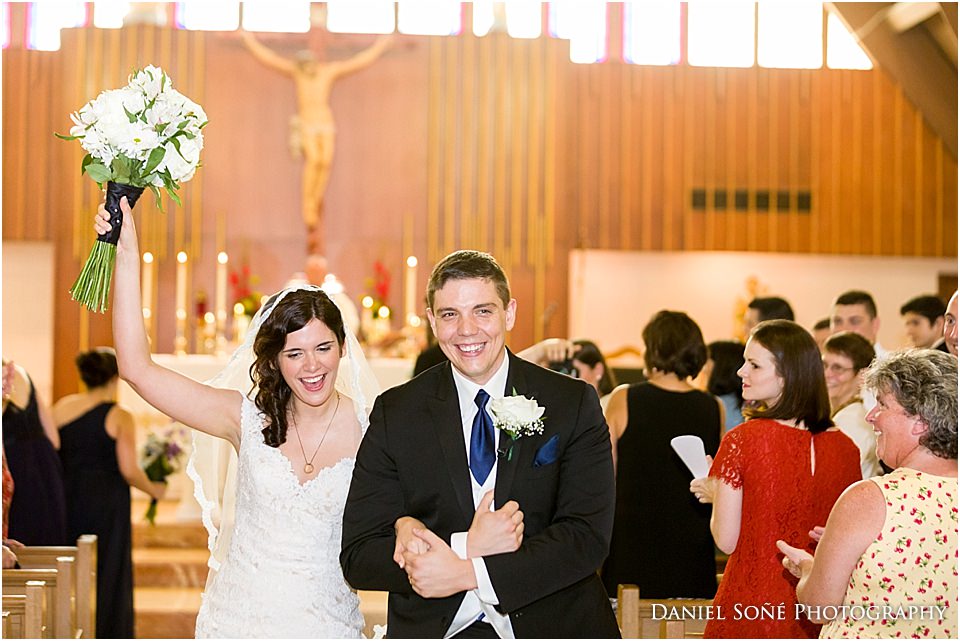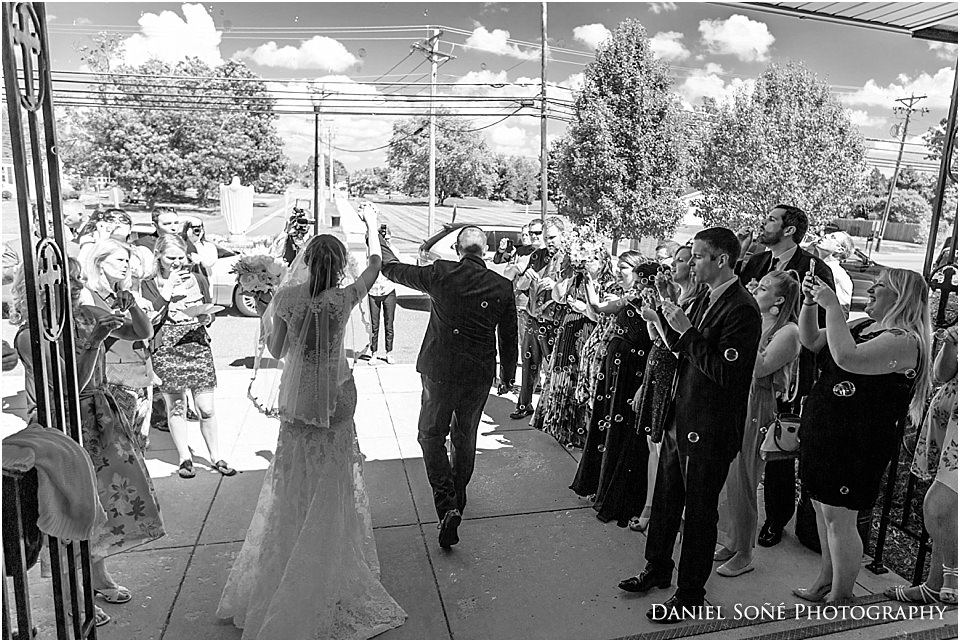 Wicomico Shores Golf Resort Wedding Reception
After their Catholic wedding ceremony, the party moved to the Wicomico Shores Golf Resort in Chaptico, MD for a nautical themed celebration overlooking the river. Both Dan and Kate love the sea and boating and Dan's father was in the U.S. Navy. So, boats, anchors, and lanterns decorated the blue-and-white tables. A fitting theme for the voyage they're on together. Bon voyage!