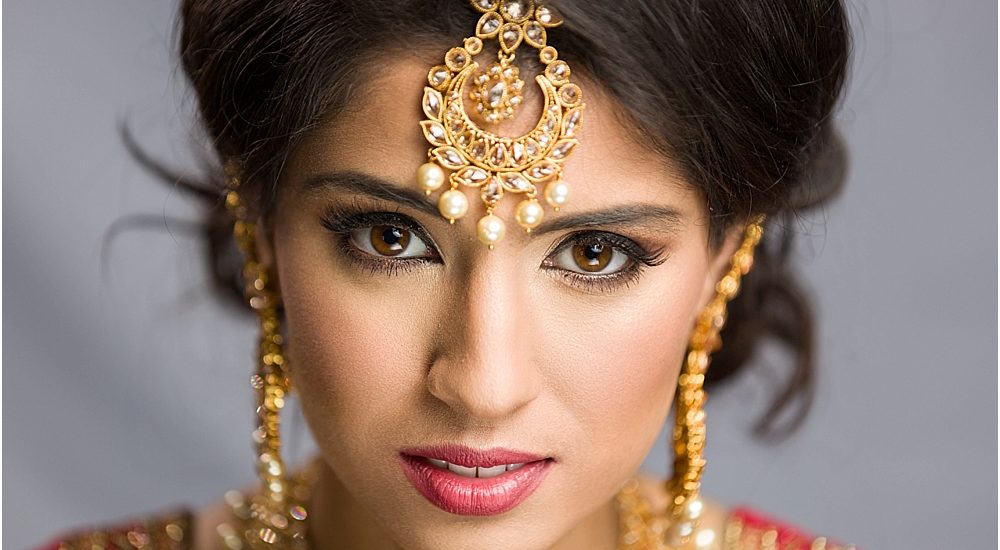 I met Jeet Bahra of Glam by Jeet at the DreamShaadi South Asian Wedding Showcase at the Westfields Marriott in Chantilly, VA last year. We got to chatting and really hit it off and vowed to do a collaboration shoot together. We coordinated our schedules, planned out the looks, she sourced the model, and we did it. I headed out to Stafford, VA and we did a whole day with our wonderful model, Elissa. Jeet is good people and a serious professional make-up artist that any Indian bride would be blessed to have. Here is just some of what we accomplished together.
Simple High Fashion Look
We started off with a simple high fashion look with Elissa using natural tones and tousled hair. After a quick glance at a reference photo, Jeet got to work while I set up my gear. Jeet had music going and that made everything go so much quicker as I placed light stands and light modifiers. Minutes later, Elissa was on set and we worked to get a rhythm going.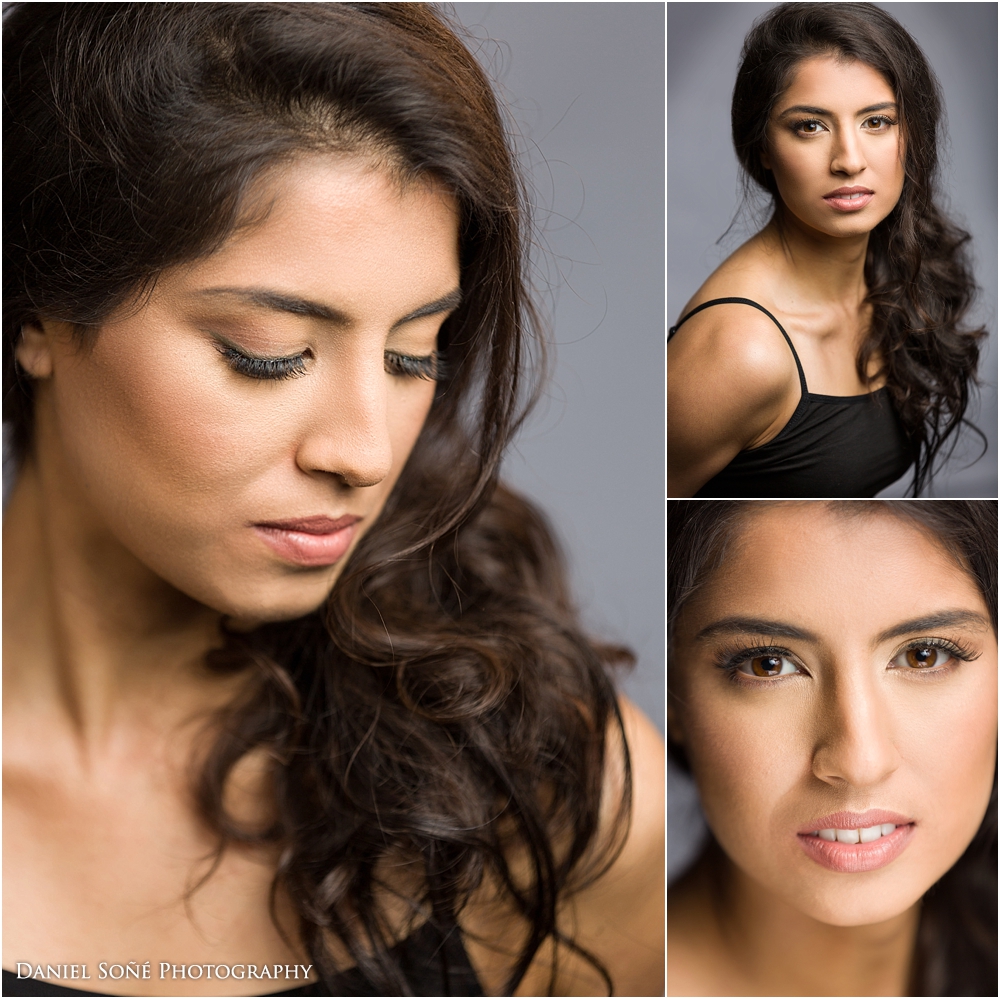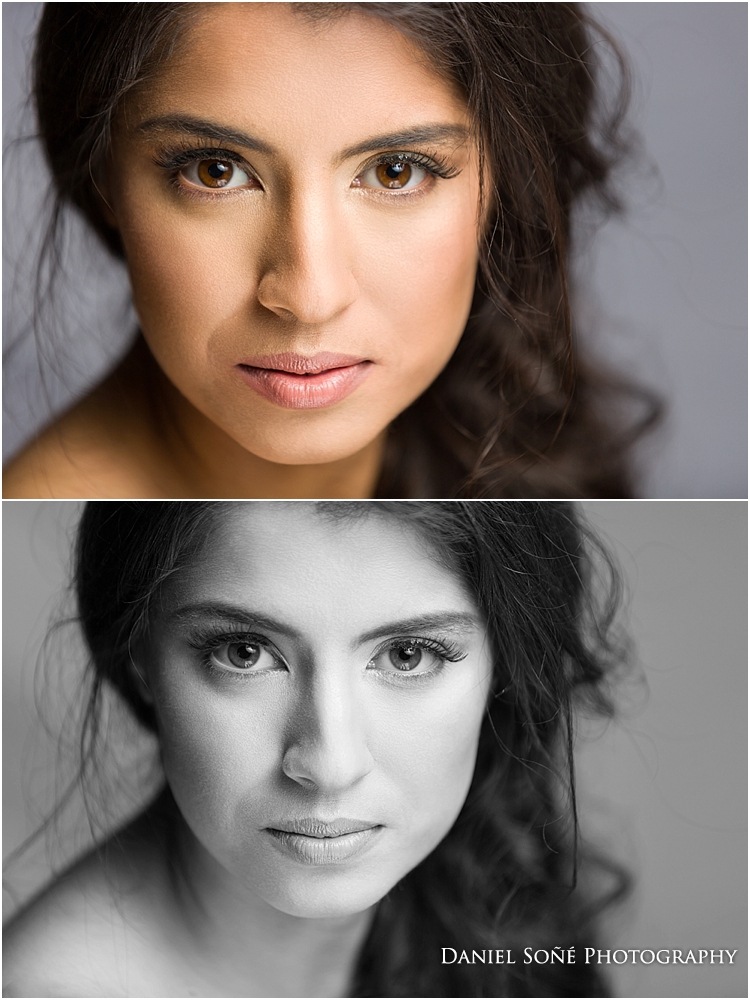 Indian Bride Look
Now we got into the meat of the photo shoot. Jeet pulled out a beautiful red sari with gold embroidery and began sprucing up Elissa's make-up and hair to fit this part of the shoot: an Indian Bride. The challenge I set for Jeet was to go as light as she could on the make-up but still have Elissa be a gorgeous bride. I also kept my set up simple so that I could challenge myself, too. Whenever I do a bridal shoot, I try to work as I would on an actual wedding day. So, I have to be able to execute a look and present Jeet's work in the best light within a few minutes. Elissa was beautiful.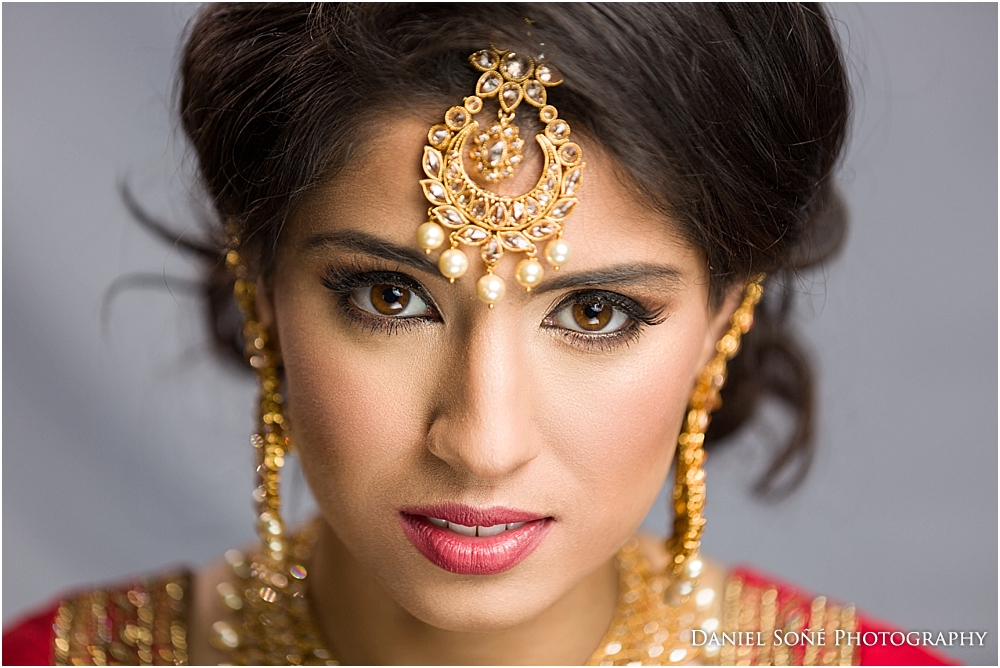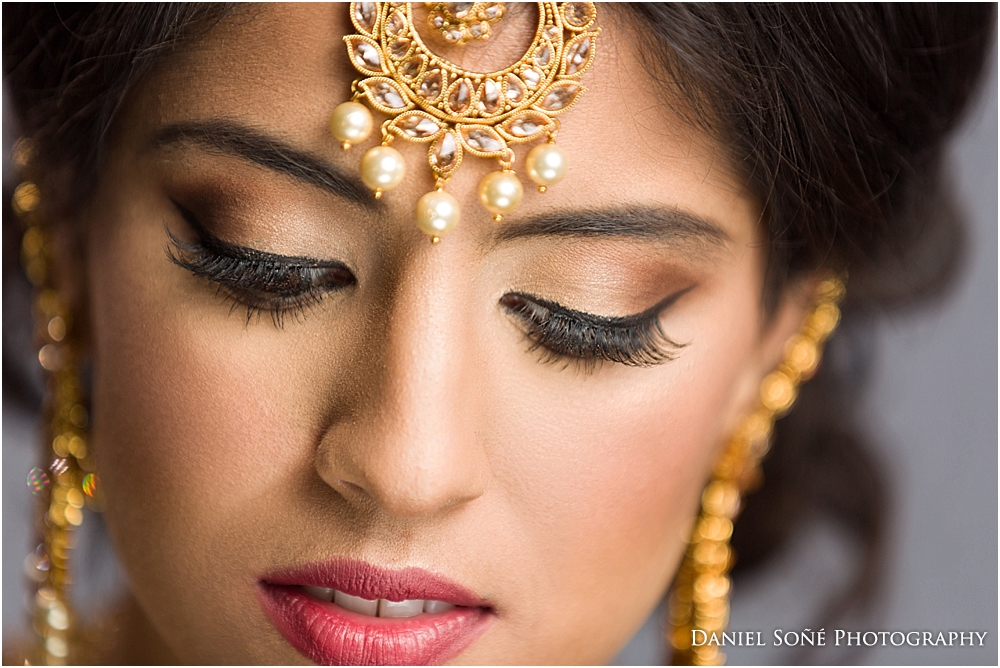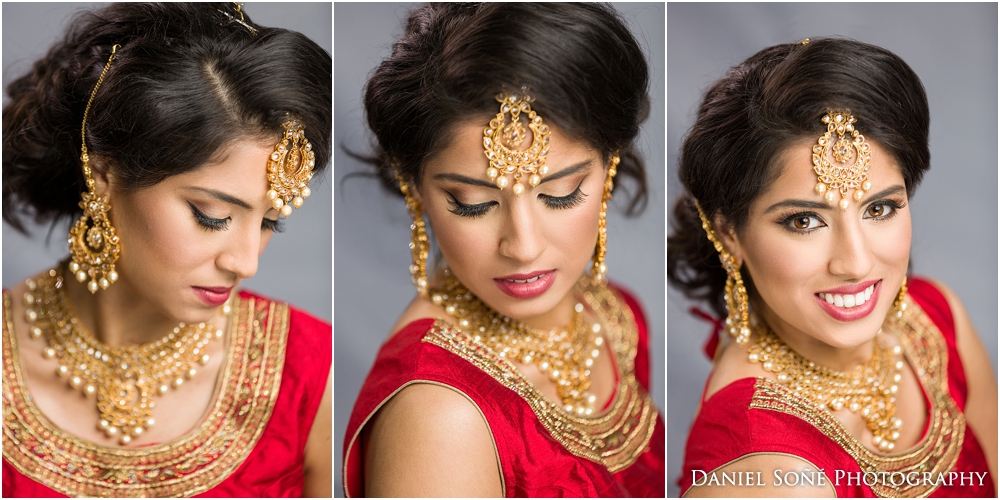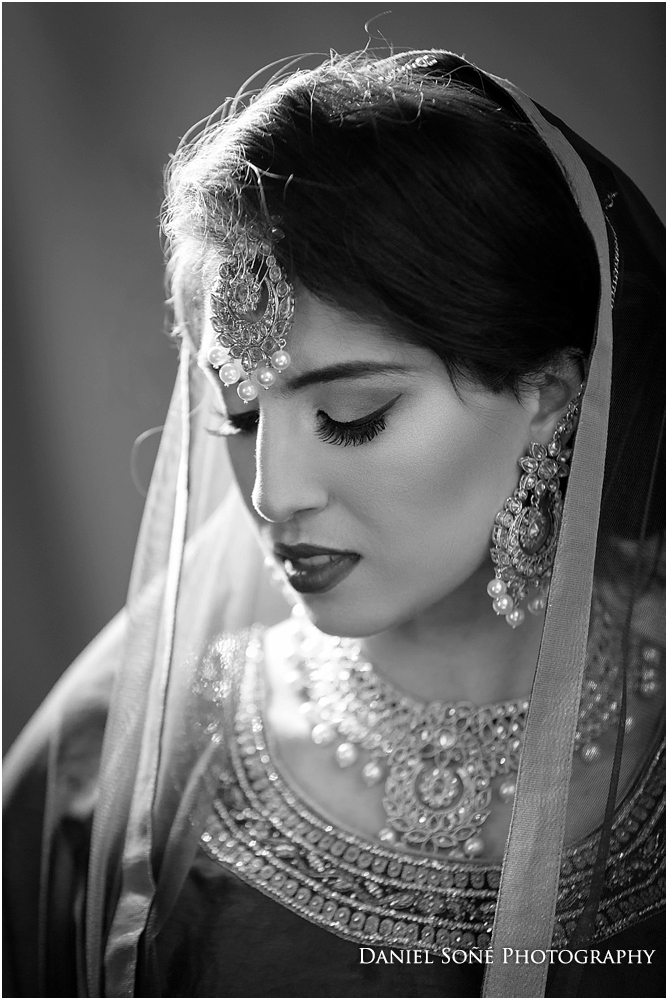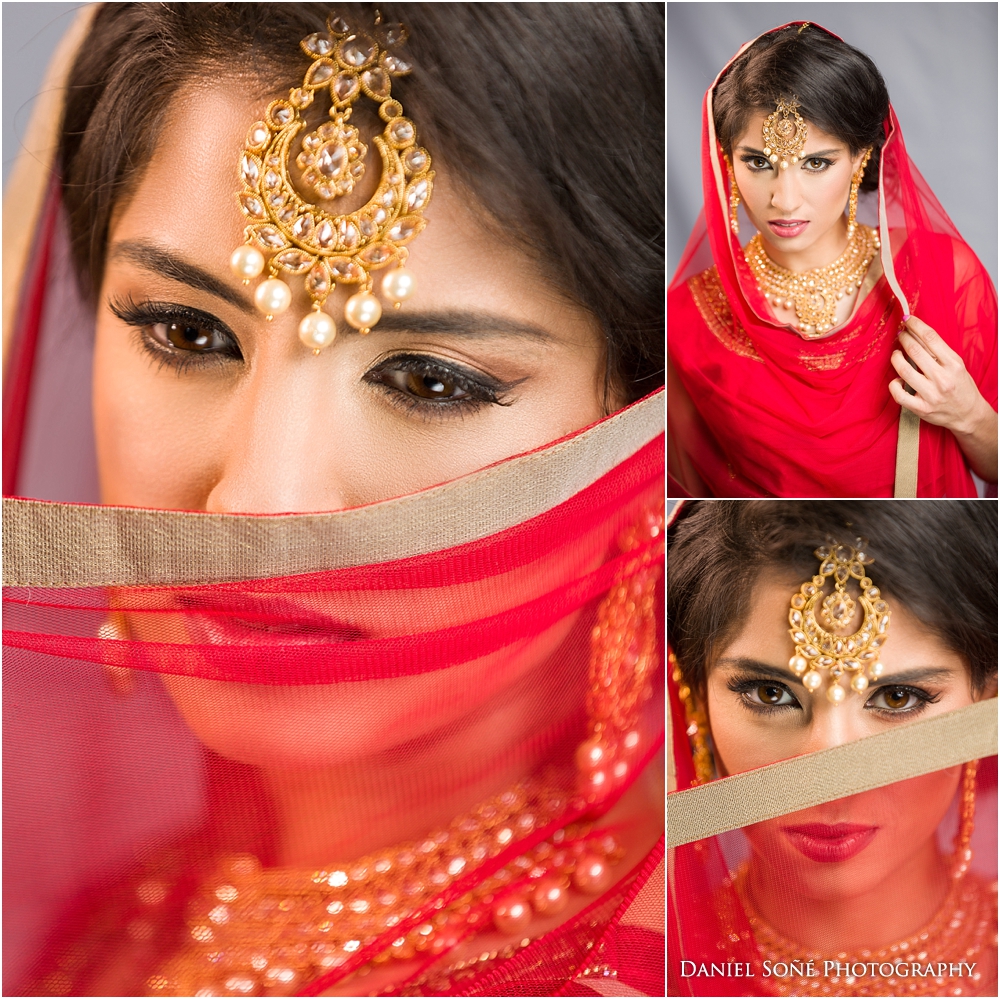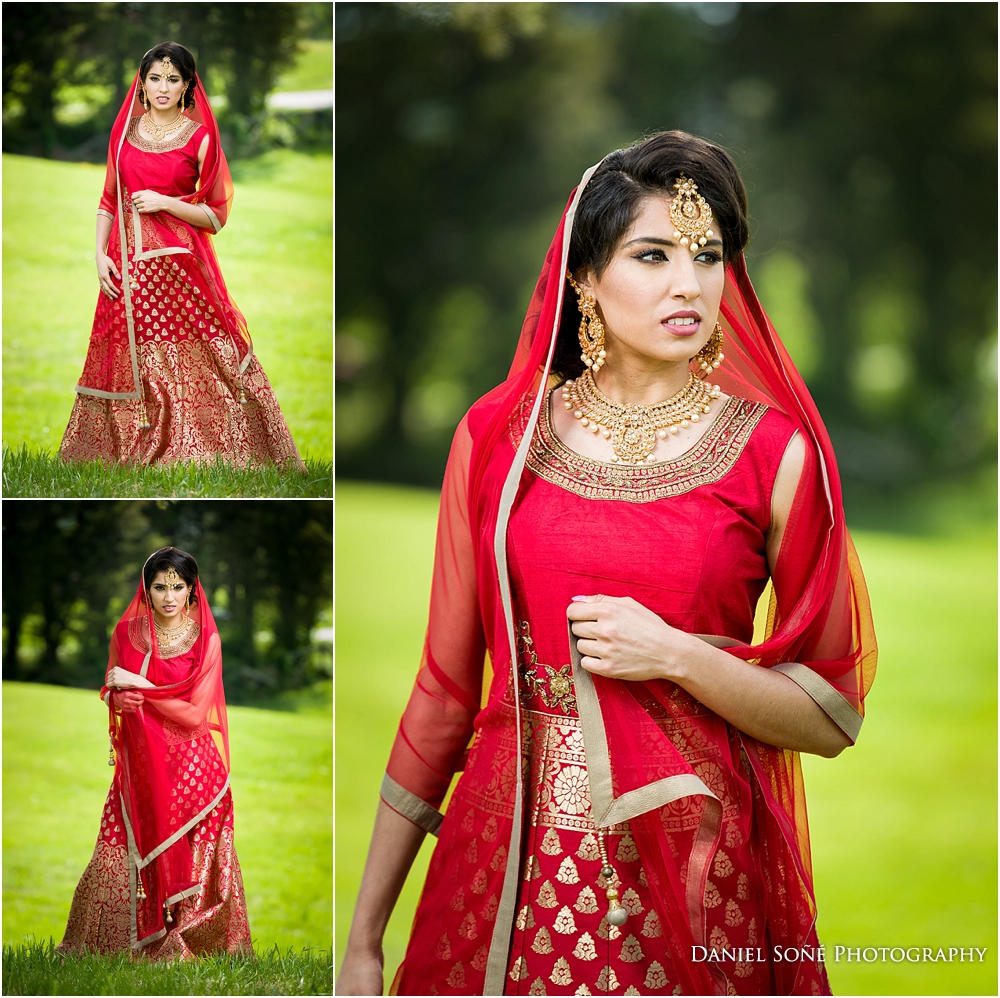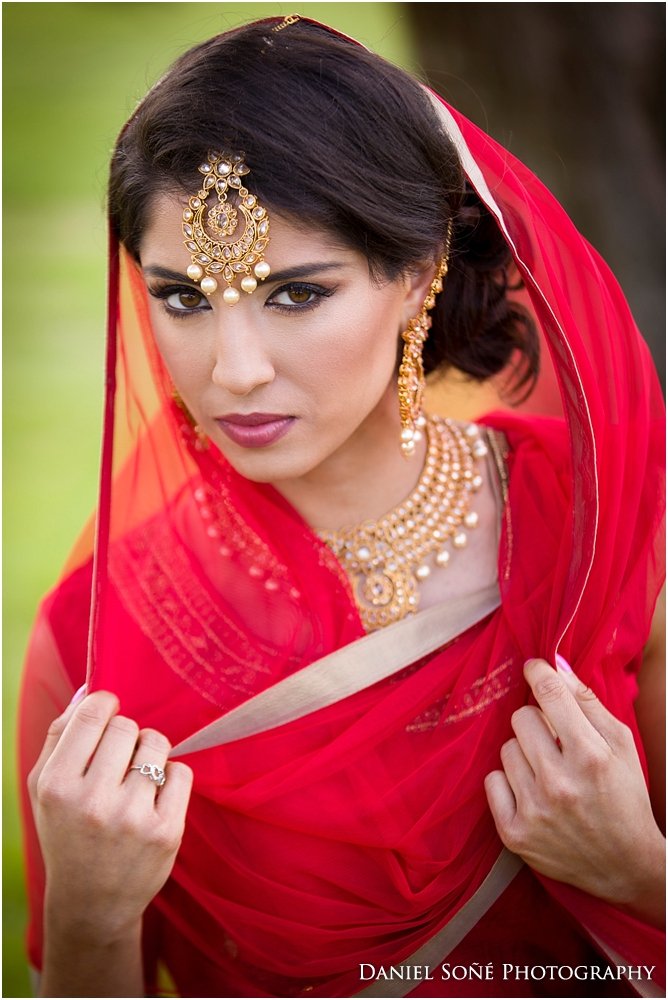 Coachella Look
The final look of the day was to do something outside our main goals for the day and do something fun. Elissa did another wardrobe change and Jeet began to transform her yet again. Jeet carefully modified the already existing tones and color scheme to match the carefree and party mood of the Coachella Music Festival. The festival also serves an inspiration for summer fashion styles.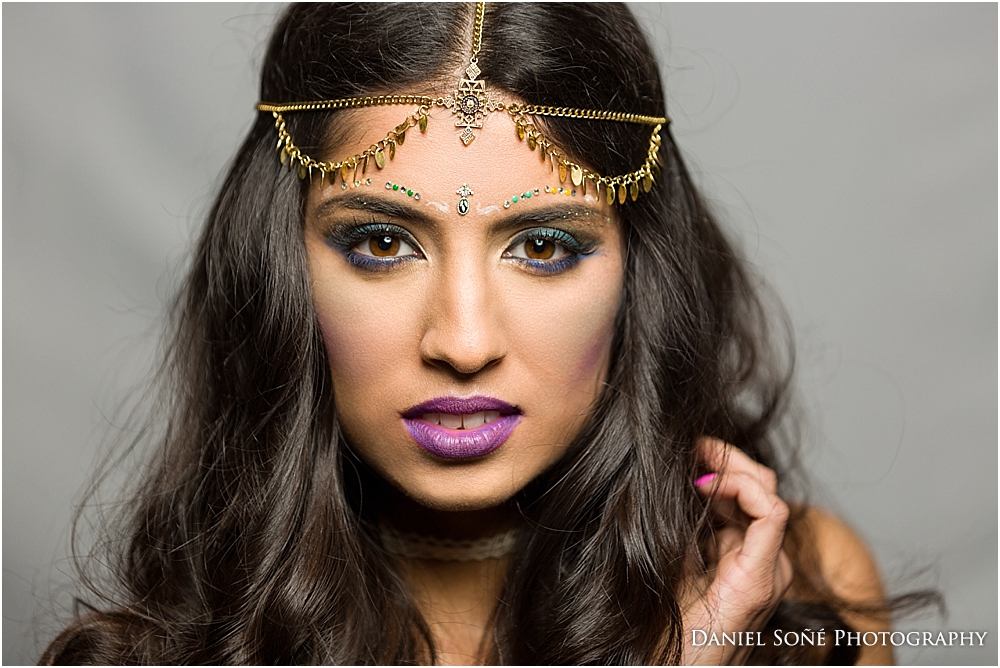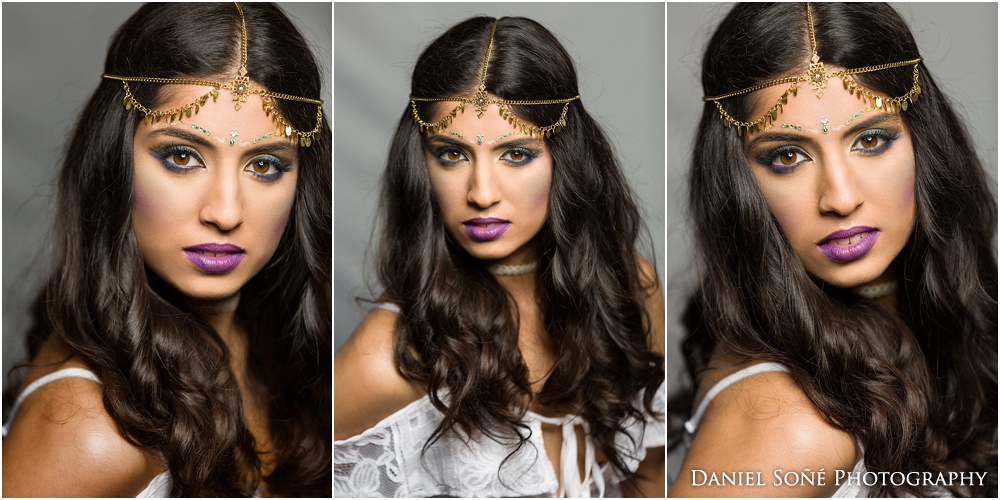 We'll be doing this again
I had an incredible time with Jeet and Elissa it was wonderful to see their skills and range for hair and make-up for Indian brides. I loved collaborating with them and adapting our plans with the great input from the two of them this collaboration project. I also want to thank Elissa for modeling and being so fantastic. We'll be doing this again.