Here is a collection of frequent questions I'm asked regarding my photographic style, pricing, travel policies, albums and delivery, and other wedding coverage details. If your question isn't answered here, don't hesitate to contact me. I would love to hear from you soon!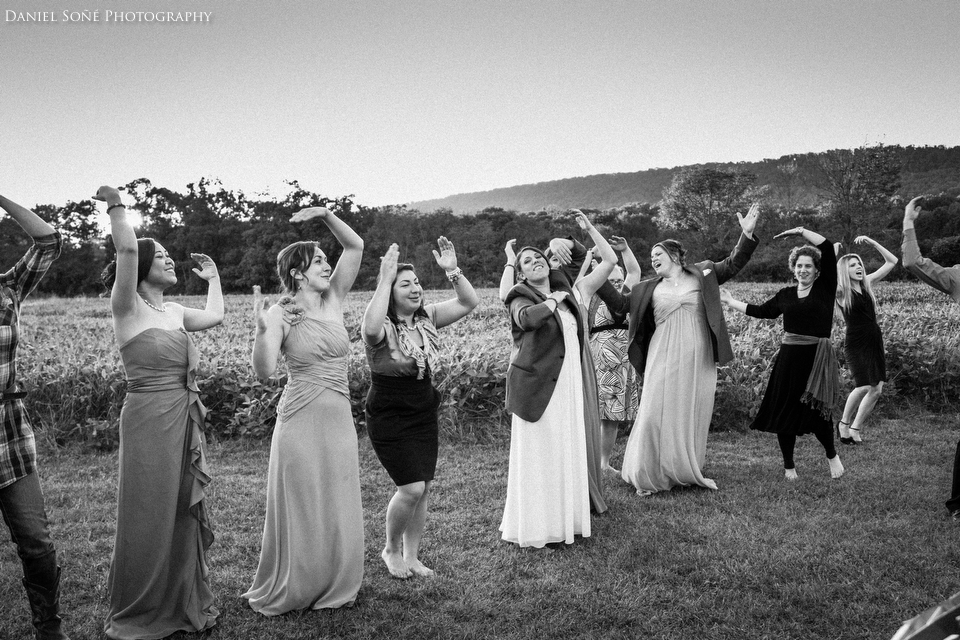 Style & Approach
What is your photographic style?
Daniel's coverage of weddings is mostly journalistic. He will unobtrusively document your day and special moments as they happen.  His discreet approach allows you and your guests to be themselves and enjoy this time with you while he crafts your story in pictures.
Will you do posed photos?
Yes. Daniel believes that those grouped family photos are very important. They're a record of your family's presence there at milestone of your life together. A few weeks before your wedding, Daniel will send you a questionnaire where you can add details about your day as well as the names for the family groupings. You'll also have the space to make some additions or suggestions as well. Please keep in mind that Daniel's coverage of your wedding is photojournalistic and real time. So, a long list of groupings would hinder his ability to document the day. The groupings are informal, quick, and easy, allowing you and your guests to get back to celebrating.
Can we give you a shot list?
Other than the groupings, no. It is very important to let Daniel know about important relatives or friends that will be there or if any event is significant. Working from a "checklist" would be counterproductive to the kind of imagery Daniel is known for and the work you've seen here. This enables Daniel to capture special and joyous moments rather than dedicating time to rounding up guests from the list.
Coverage & Travel
What are your prices?
Commissions begin at $6500 for weddings within the DC-Metro area. All my collections include an album. Depending upon your wedding's needs, pricing may vary. Some weddings outside the metropolitan area require travel, which isn't included in the local rate. Destination weddings are also different. I also create custom collections for many clients, and I can do that for you too. Please,
email me
for more details.
Where are you located? Do you travel?
I'm based in Centreville, VA near Washington, D.C. This provides me many direct routes many wonderful areas in Virginia, Maryland, and D.C. I'm very comfortable with traveling as I've been on assignment around the United States, Latin America, and Europe. Travel arrangements are very simple, typically including only airfare, hotel, and transportation.
Do you have an assistant? How about a second photographer?
Yes. My assistant helps me with gear, lighting, and wrangling guests for formal photos. I am the only photographer who will be covering your wedding day. While my assistant helps me with managing family formals, I'm the one photographing. If you wish to have a second photographer or your event needs one, I'd be happy to work with you on adding one to your collection.
Albums & Delivery
How does the album design process work?
I give you six months to make your album selections before it is subject to a fee due to increasing production costs. You get to preview your design and have three rounds of changes before a change fee is assessed. Once you've approved the layout, I'll help you choose the album's cover, color, and other details. Your changes take about two weeks per round to complete. The finalized album is ready in about five weeks.
When will my photos be ready?
Depending on the specifics of your event, your online gallery will be available four to six weeks after your event date. Printed products and other items will require additional time for selection, processing, and delivery.
How many photos will we receive?
The number of photographs you will receives depends upon a variety of factors — coverage length, number of guests, and types of events. My average is 500 to 600 images, but that can vary depending on the day.
Can I see all the photos you shot? Can I have the RAW, un-edited photos?
The photographs you receive have been carefully selected and professionally edited to provide a wonderful visual story of your day. Images not selected aren't archived and therefore unavailable. RAW or unedited photos are also unavailable. That's like asking a chef to give you only the ingredients and scraps without cooking and plating your delicious meal!
Can some of our photos be both in color and black and white?
Photos delivered in color are only available in color and those in black and white are only available in black and white. Please let me know your preferences before the wedding so I can accommodate you.
Business & Logistics
How soon should we book Daniel Soñé Photography?
ASAP. We cannot "hold" dates and availability is constantly shifting. Most of Daniel's events are booked within a year of the wedding, but some are done even earlier. Early booking is a great way to develop a relationship with your photographer. Daniel is a photojournalist and learning about you is part of that process. Great stories begin with great understanding.
What is the payment schedule?
Depending on your event a booking/retainer fee of $1000.00 or 50% is due at the signing of the contract. The retainer fee, and all monies paid, are non-refundable. The remainder is due 14 days before your event date.
I have to move or cancel wedding/event, can I have my money back?
If you have to reschedule or relocate your wedding, let Daniel Soñé Photography know immediately. We may still be able to photograph your wedding if there is an availability on the new date. However, the retainer fee as well as all monies paid are non-refundable. Once contracted, we turn away all other commissions for that date.
One of the locations requires a permit. Will you photograph without one?
No. Some locations — including public parks and foreign countries — may require a permit for professional photography. Daniel cannot photograph at "permit required" locations without the appropriate permits and documentation. If a location requires a permit, please allow plenty of lead time so that the permits can be issued in time for the session.
Can our family and friends use their cameras? Does that bother you?
Daniel isn't bothered by other guests or family members photographing. However, Daniel does ask that camera or smartphone-carrying guests not swarm the area during family formals or special moments. This keeps all eyes looking in the same direction and helps keep your day moving smoothly.
Will you stay beyond your contracted time?
Daniel will only stay beyond the contracted time with your permission. Daniel does have an overtime rate and will bill for that extra time within 30 days of your wedding date.